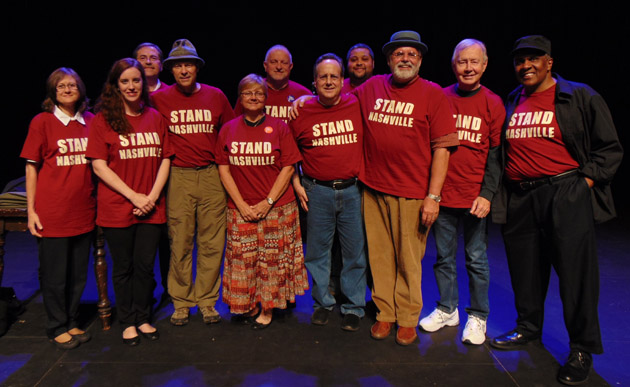 This play ("Stand") has a powerful message as it portrays the physical and mental anguish some homeless people go through. It will be performed at the Mohart Community Center on Oct. 2nd & 3rd. The center is located at 3200 Wayne Avenue, Kansas City, MO 64109. Parking is available in the back. Directions: 71-HWY West to Wayne Avenue, Left to Circle Drive. Main Parking lot off 33rd Street South Entrance.
Call for more info 816-513-4501.
Free admission but donations are requested to support KC area Homeless services. It is also important that you register for one of the showings listed below so the viewing area isn't overbooked.
 Friday, October 2nd, 2015, 7:30am. To get tickets CLICK HERE
Saturday, October 3rd, 2015, 2pm To get ticket CLICK HERE
Saturday, October 3rd, 2015, 7:30pm. To get tickets CLICK HERE